We are composed of three parts: Mind, Body and Spirit.
I believe one of the most sabotaging life mistakes often made is when one hyper-focuses on a single aspect of their three parts. For example, spending a monumental amount of time in the gym but never stimulating one's mind or processing one's emotions. Or, striving to become an encyclopedia of knowledge but never seeking understandings which resonate spiritually.
The Mind, Body and Spirit Forming the Wonder that is You…
Whether you're miserable with the condition of your life, simply restless and bored with it or enjoying one most Instagram-worthy, you desire an even better one. We all do. And, the "bettering" begins with you.
Your body, mind and spirit work synergistically to comprise the individual wonder that you are. When you neglect an aspect of yourself, you neglect the whole.
Below are 12 ways, divided into each category, to nourish the three parts of you. Many of them overlap, and can easily fall under more than one category (which is the point, after all). Some are simplistic and serve as mere reminders of what you already know.
I hope it serves to inspire and nourish you.
Nourish Your Mind
#1 Bring Forth Your Inner Wanderlust
I realize not everyone is in a position to travel great distances, however it is remarkable what a simple two-hour road trip can do for one's state of mind. Anytime we learn or experience something new, our brains create new neural pathways. New neural pathways mean more expansive ways of thinking, which then serves as a ripple effect in other areas of our lives. Wanderlusting is a nourishing delicacy for the mind.
So, take a drive. Find a swimming hole or a cluster of obscure antique stores. Take a train ride. Find a new corner of your world for biking, kayaking or sailing. Venture out of your zone of comfort and create a new memory.
#2 Taste Something You've Never Tasted Before
One of my favorite pastimes is wandering over to my local Asian or European markets to taste a food or drink I've never tried prior. It provides me with a creative shift every time.
So, try eating something different for breakfast. Instead of ordering that banana nut muffin, eat something else. Eat something that's 'weird' to you. This keeps our minds alert and inspired, and our consciousness expansive.
#3 Wear a Different Color
Do you always seem to gravitate toward wearing black? Or, pink? Introduce eggplant… or magenta… or cobalt blue into your wardrobe. See your reflection in a different color, and see what else it inspires.
#4 Flex a Dormant Creative Muscle
I write for a living and, therefore, am often preoccupied with the creation of other worlds – as well as the illumination of my own – by means of words. However, I occasionally remove myself from writing for the purpose of exploring other creative terrains. I've found activating a different creative muscles serves to improve the quality of my most beloved creative endeavor.
So, make a pastry. Design a floral arrangement. Paint a wall. Make a spooky home movie in black and white. Or, wipe the dust from your cello. Grab your GoPro and document something. It isn't necessary for the outcome of your efforts to be cool or even worth sharing with anyone other than yourself, but it must be an activity you enjoy – something which will stimulate you creatively.
If this list item spoke to you, you must read The Artist's Way by Julia Cameron.
Nourish Your Body
#5 Have a Love Affair With Your Liver
Chinese and Ayurvedic medicine agree that the liver is the "anger organ" – that a sluggish, unhappy liver is not solely due to poor diet, excessive alcohol consumption or a genetic predisposition, but also harbored anger. Individuals who are especially eruptive are believed to have livers laden with the emotional residues of anger, bitterness and rage.
And, the liver is a vital organ. It is the main organ for detoxification, and plays a key role in digestion, metabolic function and immunity. And, for the sake of vanity, the state of your liver greatly affects the appearance of your skin and body composition.
Unhappy liver = Unhappy skin + Belly fat
Examples of liver-loving foods are apples, grapefruits, lemons and turmeric – just to name a few. Make a conscious effort to incorporate these foods into your diet as often as possible, and give your body a break from alcohol and processed foods. This book contains excellent information and suggested cleanses. Milk thistle is an incredibly powerful supplement gentle enough to take daily.
Your liver is counting on you, and you are the only one with the honor of caring for it…
#6 Activate Your Pleasure Principle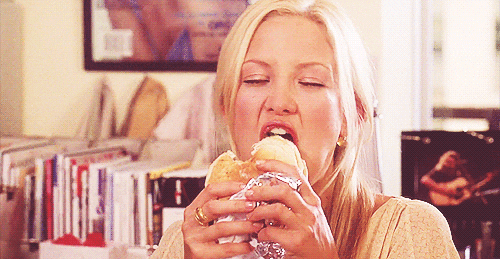 Your senses – and, more specifically, the pleasure you receive as a result of them – are the gateway to inspiration, creativity and even healing. So, don't just devour that strawberry mindlessly. Take notice of its intricate detail, chew it slowly and take pleasure in its flavor. Wrap yourself in a blanket which feels lovely against your skin. Fill your home with a fragrance which will smack your nose with happiness when you walk through the door at the end of the day.
Your body works too hard for you to be displeasing to its senses…
#7 Drink Water Instead (and Flavor it, too)
Give your body adequate hydration, and it will thank you with better immunity, improved digestion and glowing, hydrated skin. I realize drinking water can get boring, though.
And slices of lime – or cucumber, watermelon or drops of your favorite essential oils (my favorite method in link) – to infuse your water. Find a flavor which will make the water more pleasurable (which, by default, you are more likely to reach for and, thus, benefit from).
#8 Move in a Way You Wish to Become
If you enjoy running, run like the wind. Run often enough, and your body will reflect the repetition of such activity. If you wish, however, for the sinewy gracefulness of a dancer, you must dance.
This concept is not exclusive to exercise. If you sit with poor posture and slump over for hours a day, staring into your computer screen, your bodily structure is going to – eventually – reflect that. Align your movements – including your fitness activities as well as all of the tiny bends, jerks and twists in between – with your desired body. This book will help you out with that.
Nourish Your Spirit
#9 Take a Hiatus From Thinking
Yes, I'm referring to the practice of meditation. It is a simple and often overcomplicated practice.
This is how I approach it: I imagine my internal voice – that incessant chattering we know all too well – as a separate entity. It can be given a gender, a face and a name. I politely tell him or her (or it) that it's nap time; that it's time to take a hiatus from its noisy, ranting contributions and begin receiving (because, perhaps, it actually doesn't know everything after all). Sometimes I mentally picture myself tucking "it" into bed for a nap.
Now, try it.
Now that your chatterbox is snoozing peacefully, listen. Align yourself with a state of receiving. See what comes.
#10 Create a Personal Sanctuary
Create a small space in your home where you leave other's expectations of you at the door and cultivate a state of creativity and soul-stirring activity. Perhaps it is a window seat with a paint brush, an easel and the smell of burning incense. Perhaps it is a closet transformed into a meditation cave, a hammock under an oak tree or an open yard for throwing a football. Perhaps it is a hallway filled with art and an out-of-tune piano, a bathtub with candles lit, or a fire pit with a warm mug in your hands.
This is a place exclusively for the nourishment of no one but you.
#11 Touch the Earth
Plant something. Sink your fingers into the cool dirt. Feel the sun on your face and the blades of grass beneath your feet. Touch the rock. Stand in the stream. Marvel at the earth's beauty – at the perfection of its natural cycling through the seasons.
The earth is our home – our playground, in fact – and we are meant to have a relationship with it. It is here to serve us, and we are here to serve it.
#12 Get the Poison Out
Is something gnawing at you, parasitically sucking the life from your spirit and riding the wave of your energy but offering none in return? Is there a person whose role in your life serves more as a labor as opposed to an offering of love? Do they cause you more anxiety than delight? If you are able, you absolutely must eliminate them. If you are unable to eliminate them, lessen the importance of them – or at least of their behavior. Dial down the volume of their voice inside of your head, and distance yourself mentally, physically and spiritually.
If something or someone does not illuminate the truest part of you, it must depart from you. If someone or something does not inspire you to grow, it is too small for you.
©TheDailyDoll.com / Lacey Johnson 2016